© Getty Images
Bob Hairstyles: The Perfect Cut for You
Bobs are among the most versatile of the classic hairstyles. Therefore, their longevity in hair fashion is practically guaranteed. The hairstyle has a general appeal because it adapts so well to all faces and styles. Bobs may be long or short, symmetric, asymmetric, sassy or elegant. You may wear the bob with or without bangs, straight or curly. The best suited bob for you may be in our gallery.
Bobs have their heydays and times when other hairstyles temporarily steal their thunder. Right now, long bobs are all the rage. Bobs owe their universal appeal to the fact that they flatter the appearances of almost all women and that they are so versatile.
Bob Styles for Every Face Type
Chin-length bobs emphasize the appealing features of angular faces.
If your face is oval a short bob cut may be your best choice. With a short bob, the hair reaches only slightly below ear level. The short haircut balances the appearance of long faces.
Long bobs flatter round faces. The longer hairstyle makes faces appear longer.
Bob Hairstyles Galore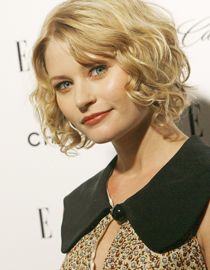 The various lengths and styling options give bob-style haircuts their unsurpassed appeal. Emilie deRavin's naturally styled waves give her chin-length bob a light-hearted and slightly sassy appeal.
In our gallery, we show some of the many ways to style the popular bob cut. In his video, Armin Morbach shows how to style three different versions of the short bob.
On the left: Emilie deRavin styled her blonde wavy hair into a feminine bob.
Video: How to Create Three Different Hairstyles for Bobs
Gallery: Stars Wearing Their Hair in a Bob